Become a Software Developer
January 12, 2016

Posted by:

Juan van Niekerk

Category:

Technology
---
Are you keen on computing, design and development? If the answer is yes, then the ideal job role for you could be to become a software developer.
Software developers are the creative minds behind computer programs. Some develop the applications that allow people to do specific tasks on a computer or another device. Others develop the main systems that run the devices or control network.
Software developers can also be known as computer programmers. You'll be playing a key role in the design, installation, testing and maintenance of software systems. The programs you create are likely to help businesses be more effective and provide a better service. You might be responsible for the replacement of a whole system based on the specifications provided by an IT analyst.
Software Developer Job Duties
As a software developer, your list of tasks can include:
Reviewing current systems
Presenting ideas for system improvements, including cost proposals
Working closely with analysts, designers and staff
Producing detailed specifications and writing the program codes
Testing the product in controlled, real situations before going live
Preparation of training manuals for users
Maintaining the systems once they are up and running
Most employers and recruitment agencies usually want a software developer to have a bachelor's degree in computer science and strong computer programming skills. Having a degree in IT, Science, or Maths for example will definitely make you CV stand out and get you noticed.
Software Developer Salary Trend
Trend chart provided by itjobswatch.co.uk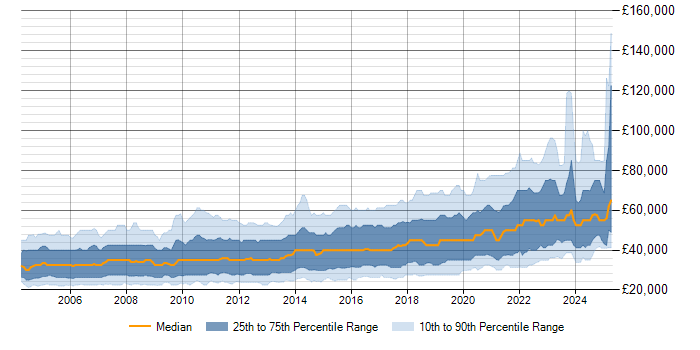 However, sometimes having a degree is not enough. It is important to be able to show that you have specific, industry level certifications on your CV. This will make your CV look very attractive and it will also increase the opportunity for you to get in to your ideal career role. Certifications are more appealing to most employers because it shows that you have a very good understanding in a specific area.
If you don't have a degree you should have a BTEC HND or at the very least have relevant A/AS levels as well as specific certifications. This will help you to get your foot in the door with a role in software development and start your career in this area.
Programming Skills
The courses you will find open most doors, are the programming skills and certifications including:
C#
Jquery
ASP.NET
SQL Server
Start your Software Development Career
The average salary for a junior software developer is around 20k – 25k. The key point to note in wanting to become a software developer is that you can work in any industry. Your skills will be in demand so with the right experience you can become your own boss and do it alone as a consultant or freelancer, setting your own rates and potentially earning a higher salary than if you were employed by a company. As a freelancer you could earn up to £300 a day or more.